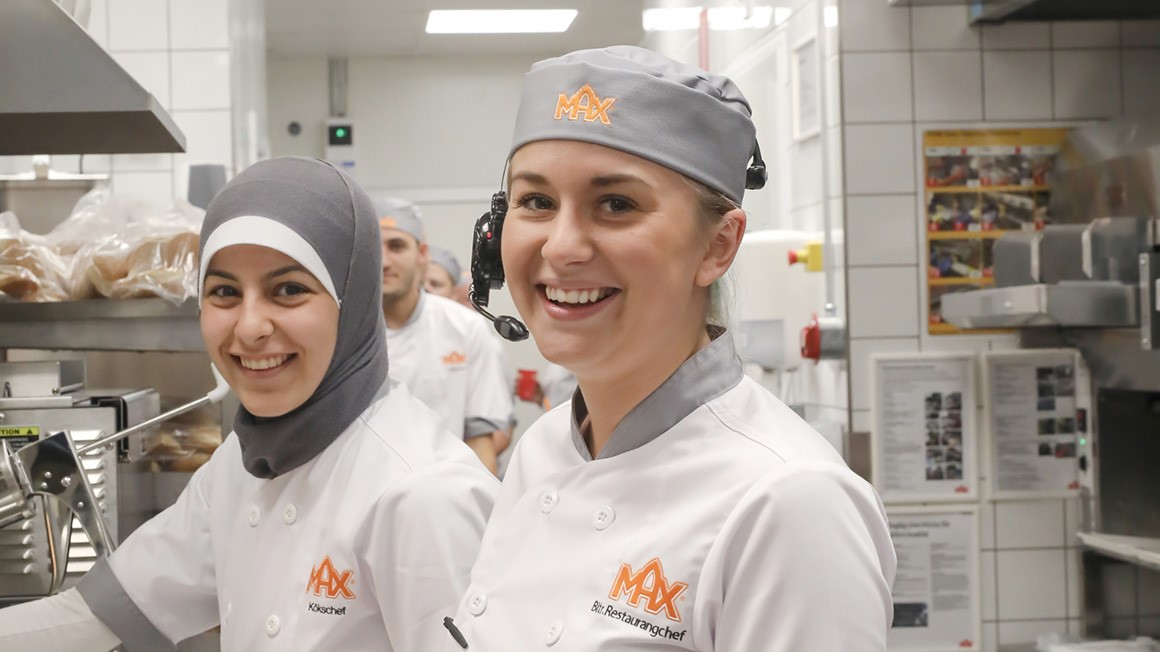 Fairness at MAX
We want to do good in the world, and for us at MAX Burgers this means that our entire company contributes positively to society. Becoming a sustainable company in a sustainable society is a long-term goal in which the development and well-being of our employees plays an important part. We also want to help fight poverty and support people in need around the world, and we do this through the Fair Distribution Foundation.
Inclusive workplace
Diversity is a key issue at MAX. All employees, regardless of gender, gender identity, ethnicity, disability, religion, sexual orientation, or age, should feel safe and included.
Another part of our diversity work involves enabling the employment of people who are far from the labor market, for example because of disability. One way for us to be a positive force in this area is to cooperate with organizations and authorities that help individuals who have difficulty entering the labor market. In our partnerships, we focus on an applicant's abilities rather than their inabilities. By harnessing people's potential, we create new solutions, resulting in a welcoming environment for both our employees and our guests.
Sustainable supply chain
Our suppliers are extremely important: without them we couldn't do any of the things we do. As part of our quality work, we continuously compare different suppliers so we can offer the very best raw materials. We use standards to maintain a constant focus on innovation in the areas we consider most central to our contribution to making the world a better place.
Animal welfare
As a purchaser of raw materials of animal origin, we believe that good animal welfare is important in our efforts to make the world a better place. Knowledge centers and industry associations help us to improve continuously, and we are progressively developing policies for all animal species.
Sourcing as locally as possible is a priority – it's even part of our brand story. In 1968, when we opened the doors of the first MAX restaurant in the small town of Gällivare, we had already decided that MAX burgers would be made with Swedish meat. Today, more than 50 years later, we still use Swedish beef, chicken and bacon in our restaurants in Sweden.
The Fair Distribution Foundation
Since 2006, part of MAX's net profit is earmarked for helping reduce poverty in vulnerable countries. To protect and manage this work, the Fair Distribution Foundation was established in 2009. Each year, 7 to 10 percent of MAX's net profit is allocated to the Foundation.
The projects run or supported by the Foundation aim to meet the basic needs of vulnerable people. In the long term, it is also about creating fair conditions for self-sufficiency, with an emphasis on education and healthcare. These are essential elements for communities to be self-sufficient and to break the cycle of poverty.
The Foundation is not run as a charity or to provide help. Instead it provides a tool to ensure fair distribution. Find out more at rattvisfordelning.org.