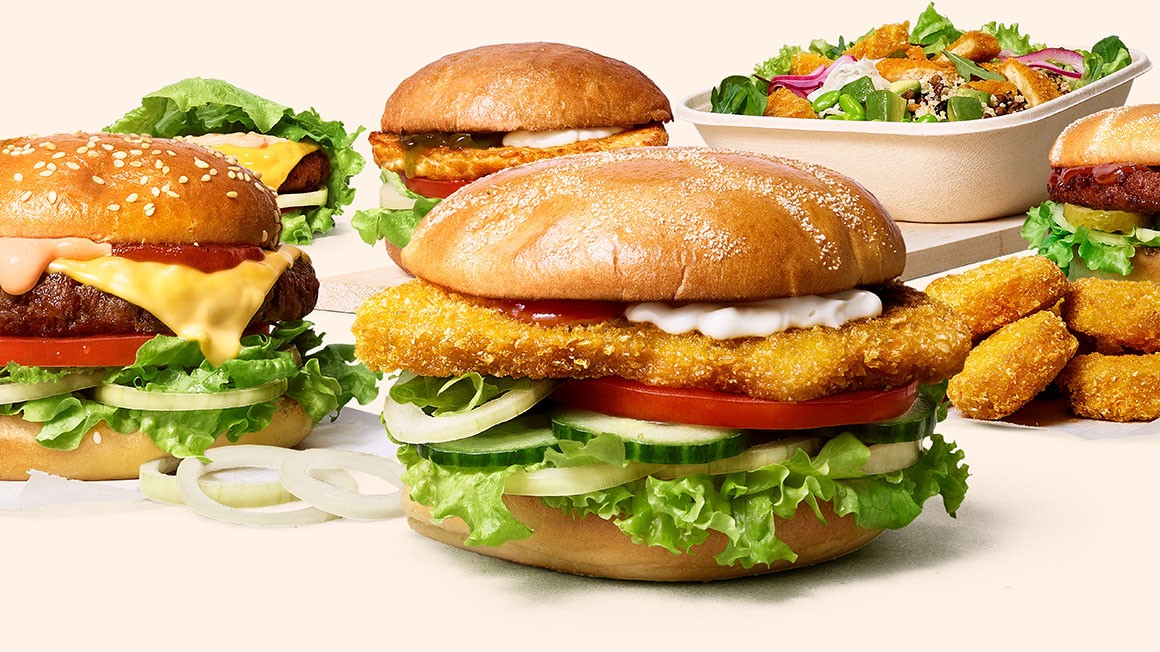 Health at MAX
At MAX Burgers, we know that eating habits and taste preferences are highly individual, which is why we always strive to offer a varied menu that caters to the different needs and desires of our guests. At MAX Burgers, we want to enable all our guests to eat well and make conscious choices.
Healthy food
More and more of our guests are choosing to reduce their meat consumption. So in 2016, we launched our Green Family, with a fivefold increase in the number of meals on our green menu. This led to great interest, and the Green Family became our most successful product launch ever. Over the years, we have continued to expand the menu with green options that taste just as good as those containing meat. In May 2019, we launched Plant Beef. This burger is made from plant-based protein and has been developed by our own chefs. It's similar in taste and appearance to beef and is offered as an alternative source of protein in all our Grand Deluxe burgers.
In 2021 we launched our full menu of salads in our Polish restaurants; Crispy No Chicken Salad, Crispy Chicken Salad, Grilloumi® Salad and Grilled Chicken Salad.
Healthy workplace
We are an important employer for young people in the markets where we operate, so we want to contribute to a workplace where everyone fits in regardless of gender, ethnicity, age, etc. Everyone should feel good when they're with us, whether they are employees or guests.
Healthy staff
We want our employees to grow with us, both as individuals and in their professional roles, which is why we offer all our employees the opportunity to participate in a range of training courses. These emphasize the equal value of all people and how we view both the work we do and our environment. With MAX Academy, we develop together to become better colleagues and a better company.
Contact us
If you become aware of or suspect that serious misconduct is occurring within MAX, we ask you to report it through our whistleblower channel. We guarantee full anonymity and will make sure that your case is handled with total secrecy. Find the channel here.