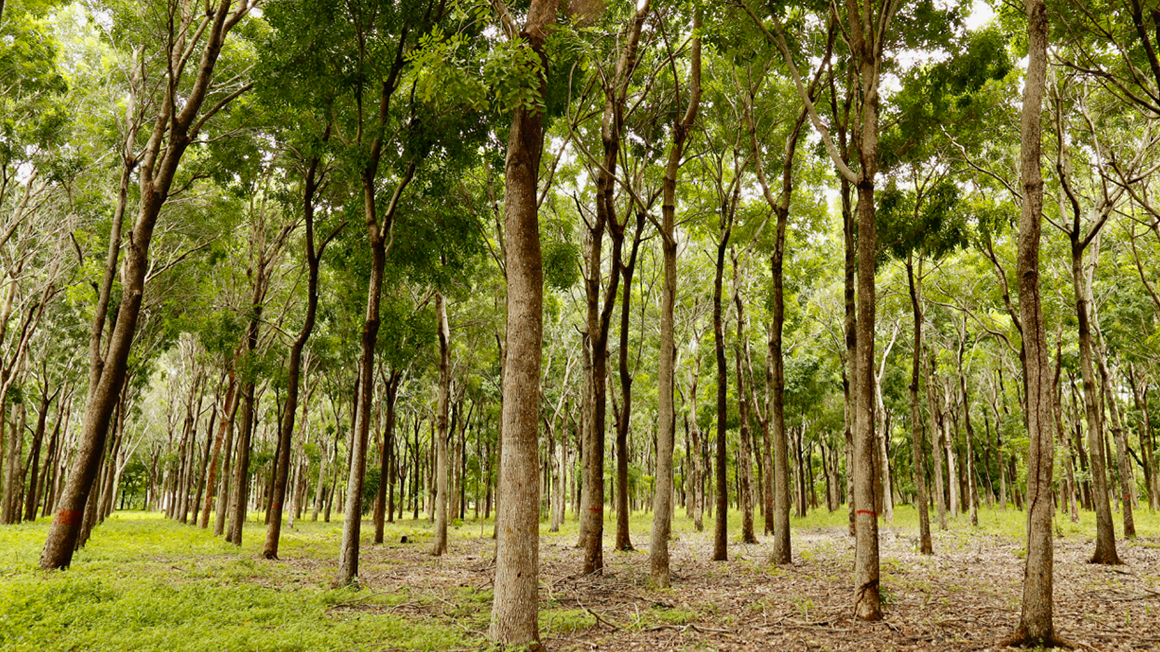 Environment at MAX
We have worked extensively with environmental issues over the years. As early as 1969, we made our first recorded environmental decision in the small mining town of Gällivare, above the Arctic Circle, when Curt and Britta, the founders of MAX, chose to buy an aluminum box for recycling corrugated cardboard instead of winter tires.
Measuring climate impact
Every year we calculate the greenhouse gas emissions of our entire value chain, from the farmer's land to the guest's table, and even the guests' journeys to and from the restaurant (scopes 1, 2 and 3). We follow the Greenhouse Gas Protocol and ISO 14067 methodologies. The analysis is third-party verified by EY. You can find the latest climate analysis here.
Reducing climate impact
We have reduced food emissions by 30% per 1,000 kilocalories between 2015 and 2021, according to the World Resource Institute. This is in line with the UN's 1.5 degree target.
Ten actions that have reduced emissions in our value chain
The world's first climate-labeled menu in 2008: To make it easy for our guests to choose low-carbon food with us. We report the carbon footprint of everything, and meals that are below 1 kg of carbon dioxide equivalent (CO2e) are marked with the blue "Low CO2e" symbol.
The industry's widest range of low-carbon green burgers: The most important thing we can do for the climate is to ensure that low-impact burgers taste at least as good as high-impact burgers. Sales of green burgers, whether lacto-ovo or fully plant-based, have increased by 900% between 2014 and 2021.
Only about 1% food waste in our own processes in the restaurants.
The food is free of palm oil.
100% green electricity (in Sweden 100% wind power since 2008).
Used frying oil is sold and converted into biofuel.
Energy saving programs in restaurants.
Green company cars.
Electric car charging stations for our guests.
Phasing out unnecessary packaging and using more recycled or renewable packaging materials.
Capturing carbon dioxide
Under the UN Paris Agreement, humanity must both radically reduce emissions and also capture some of the carbon dioxide already released into the atmosphere to have a chance of limiting global warming to 1.5 degrees Celsius.
Since 2008, MAX Burgers has had over 3 million trees planted in the tropics – an area equivalent to about 10,000 football fields. The amount of carbon dioxide captured by the trees is equivalent to the amount of carbon dioxide emitted by around 390,000 fossil fuel cars in a year.
Planting trees is an effective way to remove carbon dioxide. Through photosynthesis, trees absorb carbon dioxide which is then stored in the biomass. Since 2018, MAX has been funding trees that capture the equivalent of 110% of our entire value chain's greenhouse gas emissions.
The trees are third-party audited and certified according to the Plan Vivo methodology. Locally, the trees help to strengthen the land rights of the thousands of small landowners who plant them, but also to reduce poverty, reduce erosion, reduce drought and increase biodiversity. You can learn more about our carefully selected forestry projects in Uganda, Nicaragua, and Mexico, from our partner Zeromission.
Our Sustainability Report describes our sustainability work in more detail, and our climate analysis provides full details of our climate calculations.