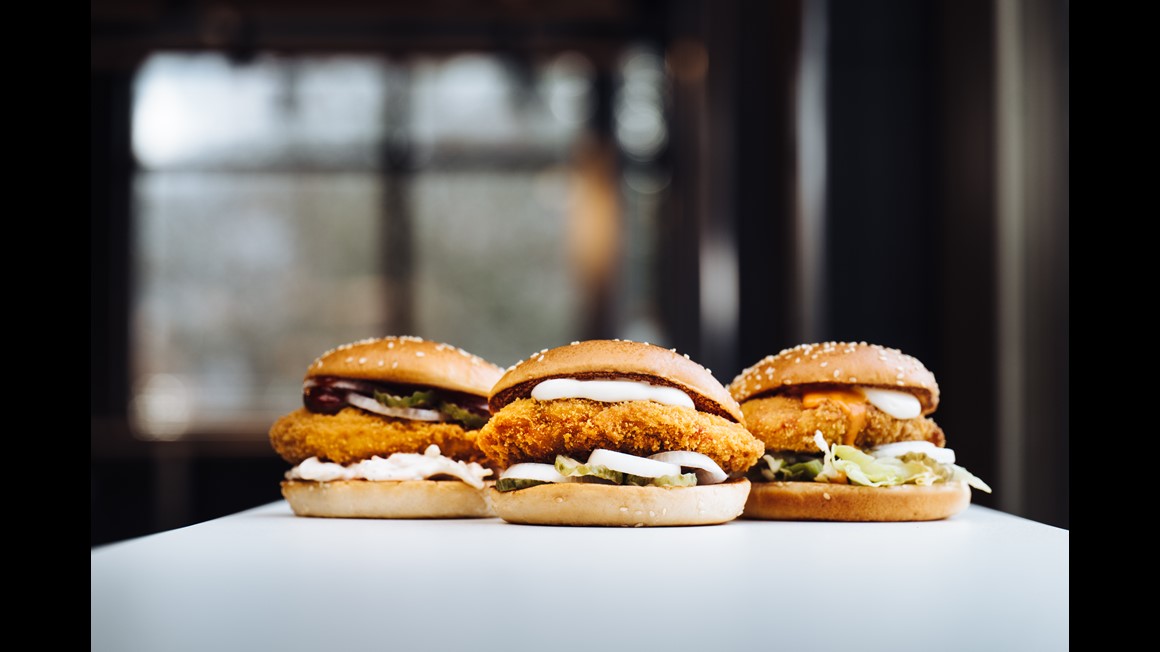 MAX Burgers is introducing three Chicken Sandwiches in their all-new Grand Chicken menu
4/7/2022 6:00 AM (Updated 4/7/2022 8:45 AM)
The Chicken Sandwich trend has grown quickly in the USA and MAX Burgers, famously looking for exciting new flavours, is now launching a completely new menu with their take on the trend, Grand Chicken. The new addition is MAX's biggest product launch since 2016 when the Swedish burger chain introduced the Green Family – a line of lacto-ovo vegetarian burgers.
The three burgers making up the Grand Chicken menu are stacked with new flavours, never seen at the family-owned burger chain before. The backbone of the new menu, Grand Chicken Sandwich, is an instant classic served with mayonnaise, pickles, and sweet onion. Grand BBQ Chicken comes with BBQ sauce, coleslaw, pickles, and sweet onion. Last, but not least, a treat to those loving all things spicy, the Grand Buffalo Chicken – served with buffalo sauce, mayonnaise, pickles, lettuce, and sweet onion. All new burgers are paired with sesame bread and Grand Buffalo Chicken as well as Grand BBQ Chicken can be made lacto-ovo vegetarian with MAX's Crispy No Chicken patty.
- We have seen a huge upswing in the burger community where Chicken Sandwiches have grown to be immensely popular. We knew we wanted to do our take on the trend and quickly realized that we would have to go all out and really step up in terms of quality and flavours. The last time we launched anything remotely close to this was in 2016 when we introduced the Green Family, says Jonas Mårtensson, Head Chef at MAX Burgers.
The Grand Chicken menu is the result of hundreds of eaten burgers, were taste and quality has been compared carefully. Jonas Mårtensson, his team and the family of owners at MAX, found inspiration in the successful Chicken Sandwich trend slowly making its way to Sweden from the USA.
- There are so many good Chicken Sandwiches out there, but we almost always found some room for minor improvements. Because we could not agree on one specific flavour, we decided to go for the bold move and make three different burgers. I think this is one of the best things we have ever introduced at MAX, and I hope anyone visiting us will feel the same, says Jonas Mårtensson.
Grand Chicken Sandwich, Grand BBQ Chicken and Grand Buffalo Chicken are available in MAX Swedish and Danish restaurants starting from April 7. MAX has also updated their Animal Welfare Policy and thus agreed on all the requirements set by the ECC.